MONROVIA, Liberia–It's 2:30 pm and the hot African sun bears down on us. Our plane is scheduled later today, but for now I face the blowing sea smell of the wind from the Atlantic Ocean. The beach is desolate, but absolutely wild and beautiful. It's a pure honey brown sand beach in Buchanan in the county of Grand Bassa. My bare feet are in the sand with my business pants rolled up. I removed my tie hours ago.  These things make sense in northern European weather. Not here.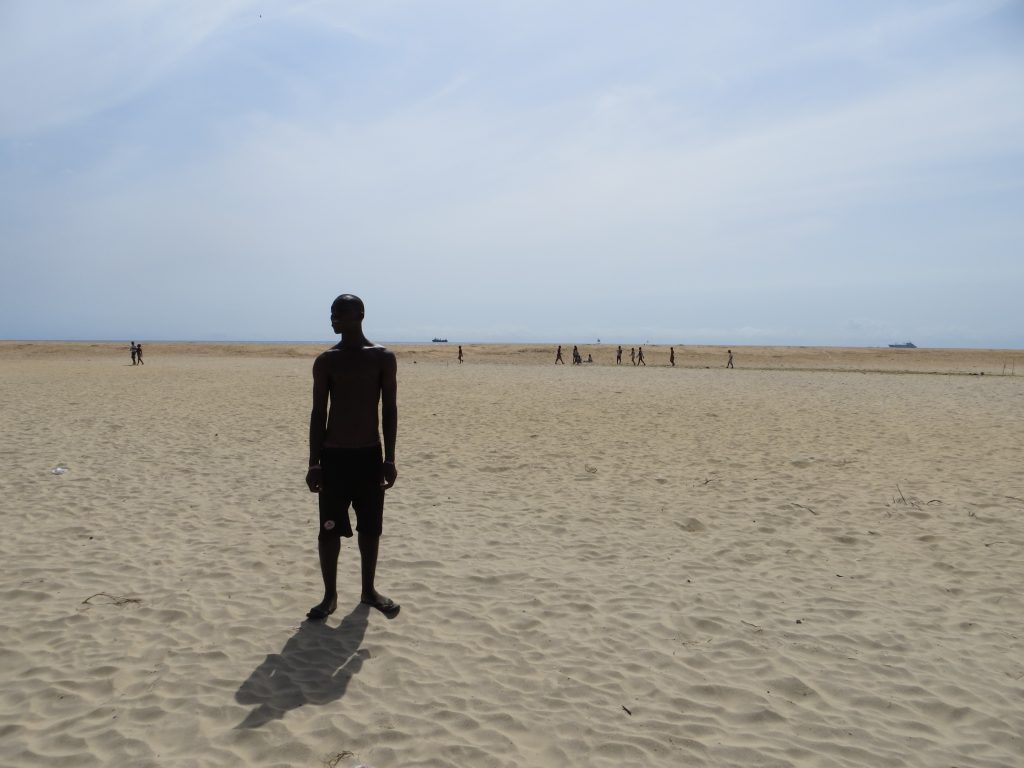 I look out at the ocean and marvel. Nearby, boys run across the beach kicking a soccer ball into a makeshift goal stitched together from old fishing nets. The waves are as wild as my past six days in this country.  It's been hot, dusty, beautiful, tragic, exciting and moving.
After four or more hours of dirt roads and bumpy car travel on the scenic route to and from Monrovia's neighboring county of Margibi, we sat around a table drinking rosé and eating fried shrimp. With us was the country director of the African Development Bank, the head of the Liberia Mission at the IFC and the CEO of Access Bank, a German micro-finance bank operating in Liberia. We got together at a modern rooftop hotel bar to discuss possible housing finance solutions for low-to-middle income Liberian families. The hotel was new.  A loud group of American oil company contractors sat at the bar, chugging Budweiser.
People across all demographics in the developing world lack access to the finance they need to purchase a home. Liberia is no exception. Although there is a keen interest to test the home mortgage potential in the country, no significant lending activities have taken place in the 10 years after the civil war. At the forefront of pioneering home mortgage finance is the largest local bank, the Liberian Bank for Development and Investment (LBDI), with only US $10 million available for housing finance. Nothing is available for the majority poor. In this country of 4.2 million people, the World Bank reports that 83 percent live under the international poverty line of $1.25 US per day.
Creating financial vehicles with flexible credit terms for home-ownership or residential improvements is not the final solution, but a huge piece of the puzzle.  Housing finance, along with safe construction expertise, is critical to address the severe housing backlog in the country: 60 percent of Liberia's urban population – professors, tradesmen, fishermen, government officials, you name it – live in urban slums.
The National Housing Authority estimates that from now to 2030, more than 500,000 dwelling units will be needed to accommodate Liberian households. In terms of construction, this means that more than 30,000 houses need to be built annually over the next 17 years. This equals building a home every five minutes of the working day through to 2030 and this just to address the housing deficit and avoid the exponential growth of squatters and overcrowding in existing homes.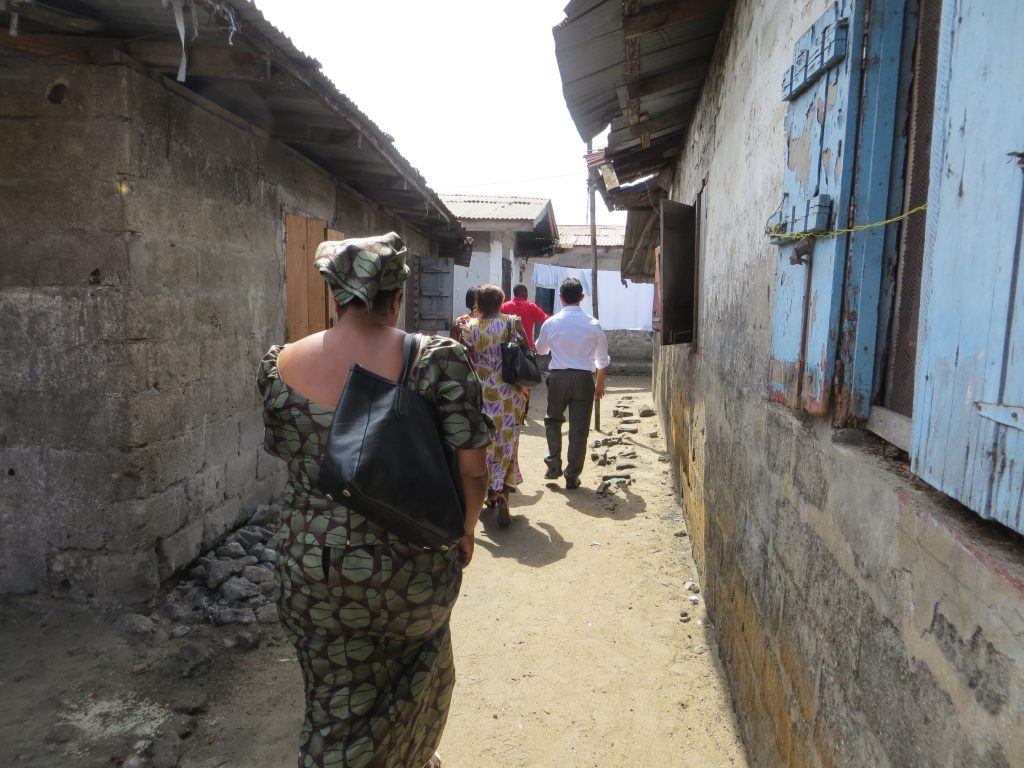 Liberia is a land of challenges and great opportunities. Besides its brown sand beaches and salty air, it has rubber, iron ore, hydropower, petroleum, possibly oil and untouched forests in the north. It also has another resource greater than all of the above: the Liberian people.
It is difficult to imagine that 10 years ago civil war raged in this country. Liberia today is peaceful and the people are absolutely nice and kind. I am laughing with big Cojolo on the wild beach – well, I am laughing and Cojolo has a pleasant smirk on his face. I insist on believing that in the car rearview mirror earlier today I saw him smile at one of my silly little jokes.
I look forward to returning to Liberia and working with them. There is – and there is no doubt about it – a need for international standard engineering and construction management expertise willing and able to find local solutions to reduce construction costs to make decent housing both available and more affordable to the Liberian.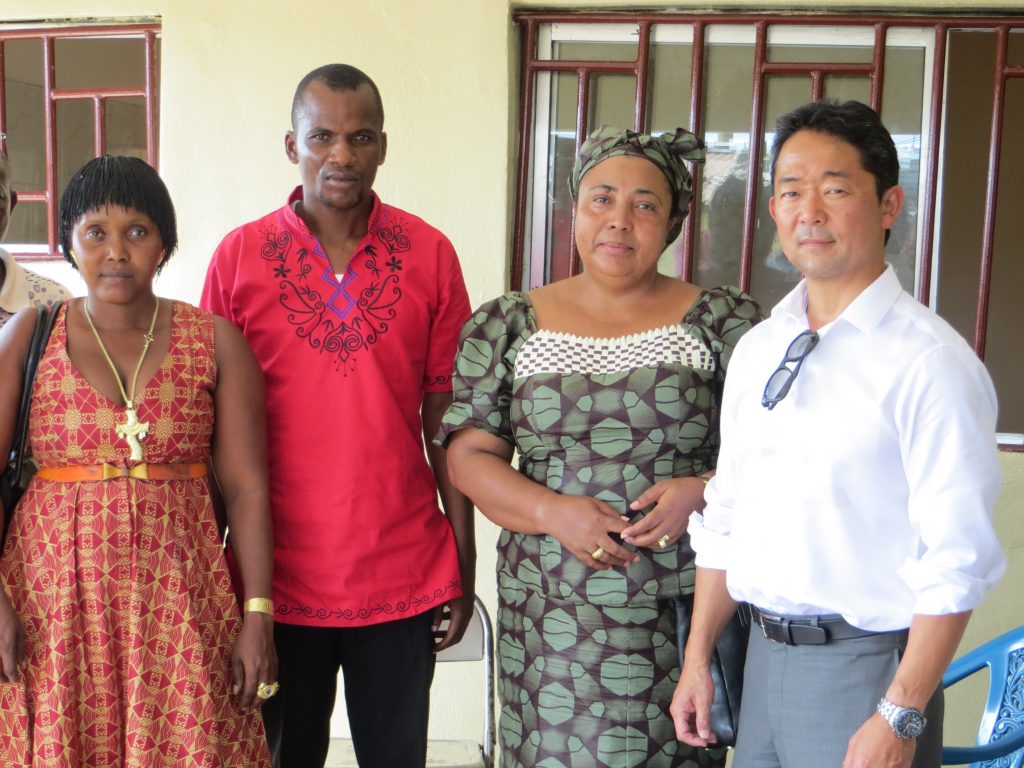 Something that I will never forget is the friendliness, appreciation and hospitality of the Liberian people – and particularly of the Hunter and Moore family who surprised us Wednesday in the late afternoon with traditional nuts and a welcoming ceremony – clothing us in traditional African clothes and matching hat and headdress. Their house was modest and women from their home village sang the most beautiful rhythm, a song of welcome and fellowship.
A boy on the beach has now abandoned his shoes and is knee-deep in the ocean. The wild beauty of this desolated beach is a perfect ending to my first visit.  But as I remember this beauty, I also recall little kids in the half-rotten houses in West Point community.  They smiled and were polite. Even in such dire circumstances.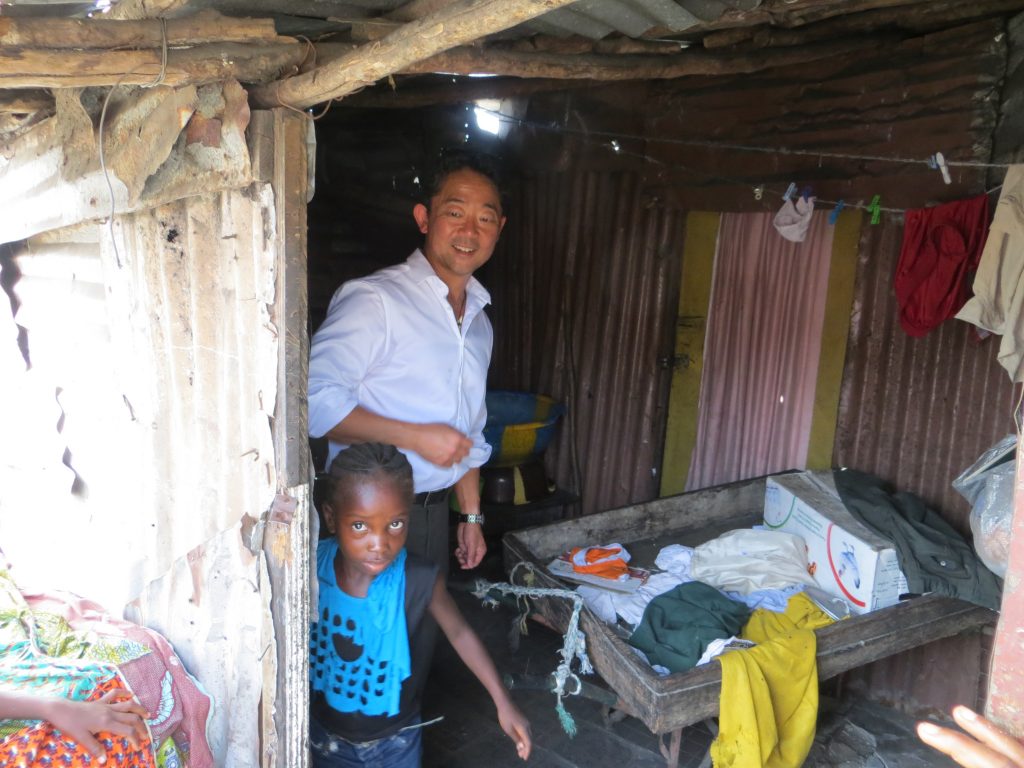 I love this place.  I have great hope for this country.
Liberia, I'll be back.